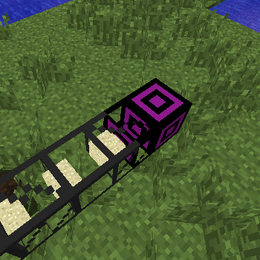 Available in BC 3.2.0 (for MC 1.3.2)
The void transport pipe simply deletes any item entering it. It is less CPU intensive and safer than dropping items into lava.
The void pipe can be waterproofed.
Ingredients:
1 x Inc Sac
1 x Glass
1 x Redstone
Produces: 8 x Void Pipe
See: Crafting Guide
Community content is available under
CC-BY-SA
unless otherwise noted.